Zircar Zirconia
With more than 40 years experience, Zircar has been manufacturing and supplying solutions for extremely high temperature applications. Using the Original Zircar process, Zircar Zirconia, Inc. is best known for ZYF, yttria stabilized zirconia (YSZ) felt. These unique fibers are also available as textiles, bulk fiber and vacuum formed custom machined shapes. The Original Zircar process is also used to produce the same format products in ceria, alumina, yttria, and custom chemistries.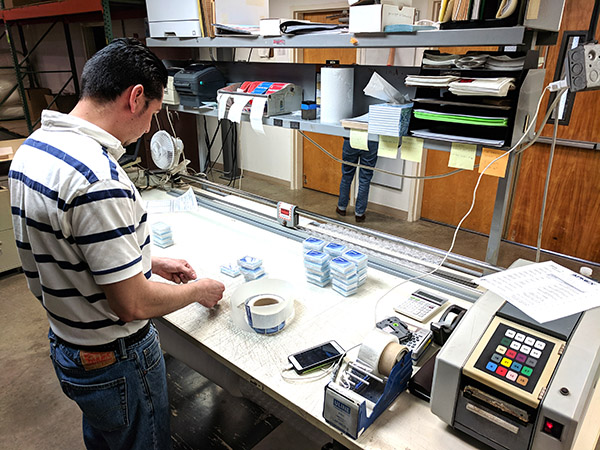 Zircar Zirconia's extensive design and ceramic engineering capabilities include:
- Manufacturing ceramic fibers
- Manufacturing ceramic textiles
- Vacuum forming ceramic fiber boards, discs and cylinders
- Custom 3D machining ceramic fiber boards, discs & cylinders
- Custom assembly of ceramic fiber boards, discs and cylinders
- Complete confidentiality with or without an NDA
- Electric furnace construction, design and repair
- Thermocouple manufacture and repair
- Heat transfer calculations
- Auto CAD drawings
- Rapid CNC prototyping

Zircar ZrO2 fibrous ceramics are manufactured using the original ZIRCAR Process which was devloped by Bernie H. Hamling (BHH) while at Union Carbide Corp. in Sterling Forest, NY. In 1974 BHH purchased the patents for the process and began ZIRCAR Products, Inc. Over the years the name ZIRCAR became synonymous with high quality advanced fibrous ceramics. In July 2000 Zircar Zirconia, Inc. purchased Bernie's zirconia business and to this day still uses his original process.
Although Bernie is no longer with us, we think of him often and are grateful for the opportunity to continue his legacy in the ceramics industry.